About Us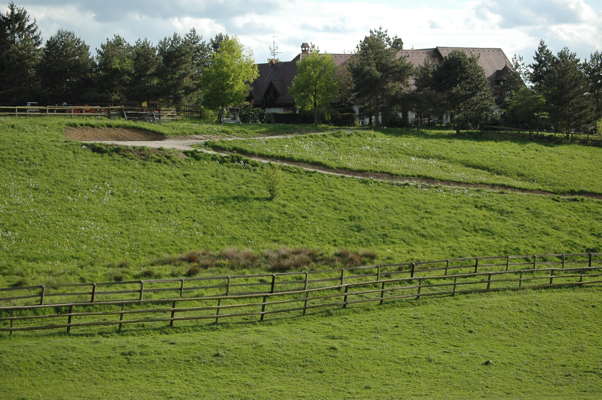 Our farm is located about 15 kilometers north east of Nuremberg.
At one of the most beautiful parts of Bavaria, conveniently reachable from the airports Munich (2 hrs) and Nürnberg (30 min.). We are considered a mid size farm with approximately 6-7 mature ponies and foals at any given time.
The Stud was built to be an enjoyable place for horses as well as for people in a beautiful surrounding. The barn and the training facilities are designed to create a relaxed and natural atmosphere. The horses live in big pastures with outside barns.
THE PAST since 1965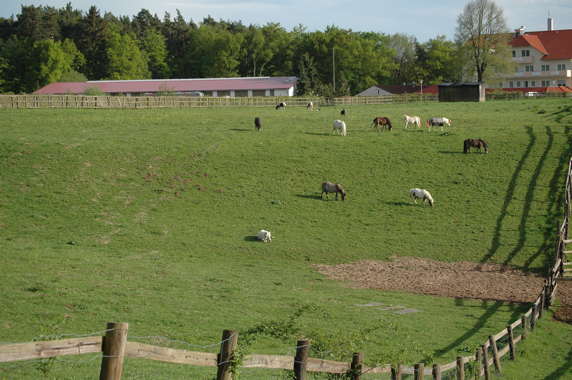 For the past 40+ years our family has bred and exhibited Thoroughbreds - the most famous was our Arc de Triumph winner Star Appeal, he stands many years in Newmarket/GB before he died during a lease in New Zealand. In the '70s we started with Arabians, we bought the stallion *Salon (sold to USA), later who became very famous and one of the rare daughters of Nazeer, Foze. In the early 1980's, we showed extensively on the Arabian circuit and won several Championships. Then in the early 1990's classic Shetlands arrived on our farm followed by Miniature Horses.

THE PRESENT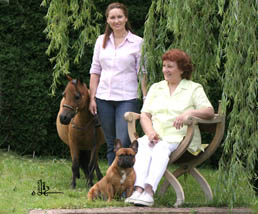 Our farm strives to produce Miniature Horses & Shetlands with proportionate Arabian like conformation who has fluid full-size horse movement, eager to please dispositions, and eye-catching colour.
We reduced our herd drasticlly in 2018, leased some of the good old mares, and will keep just a few. Havent decide yet....

THE FUTURE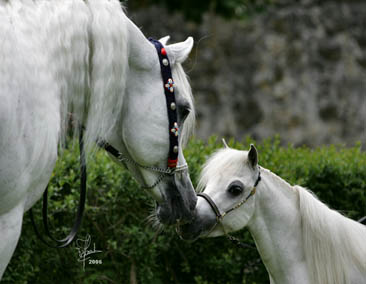 We will keep 4 mares (2 Miniature Horses & 2 Shetlands) so we can choose different stallions for them.
Our stallions are for lease to good homes.
All of our horses are individually cared for and are feed top quality feed sources and our own produced hay to ensure tip top health and growth and are current on all vaccinations, deworming and hoof care.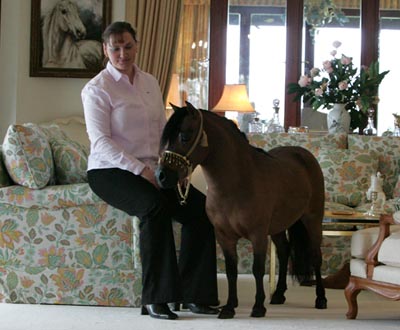 Should you have any questions, or require further information please do not hesitate to contact us.
Take a look around! If you see something that interests you, send us an e-mail and we'll get back to you as quickly as we can.
Visitors are always welcome by appointment.
Yours
Christina Zeitelhack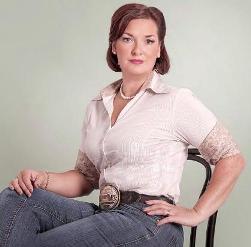 Service:

- fill in and correspondence with AMHA und AMHR papers
- breeding reports, foal registration
- help with Import from USA, custom paperwork etc.

Photos by Jonna Jornientz, Liz McMillan, Sandy Revard, C. Zeitelhack

Member of AMHA - AMHR/ASPC - ICAMH - EUSAM